Gardeners make different designs to decorate the homes. You must try to apply these herb growing ideas in your home. They take less space and make more beauty and attraction to people to live at home.
Home decoration always need a design to look better. These ideas can grow multiple herbs at same location with an attractive design. You can choose any one method which suite your home.
Hanging herb plants
Hanging plants are always amazing to see when they are fully grown. These baskets looks pretty with lush green plants floating downside. Hanging gardens of Babylon one of the most famous kingdom ever.
You just need to choose a wall indoor or outdoor does not matter. On the top there should be a iron rod or pipe and every basket need a sling wire to hang in hierarchy.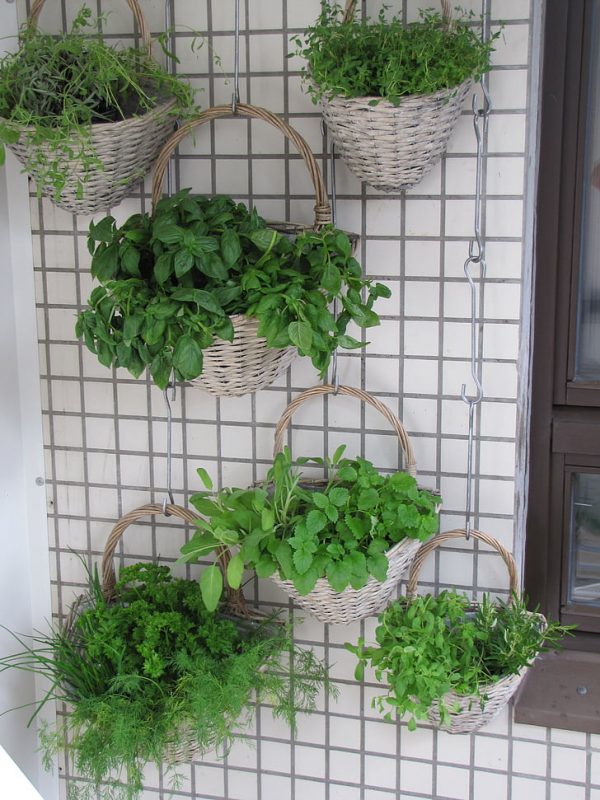 Wooden barrels frame
Raised bed ideas are best for gardeners to enjoy the life. A wood barrel can be a good idea to grow herbs in it. It looks attractive. You can purchase an old wooden barrel from market or online order such frames from amazon.
You can make different sections for growing multiple herbs in sample frame.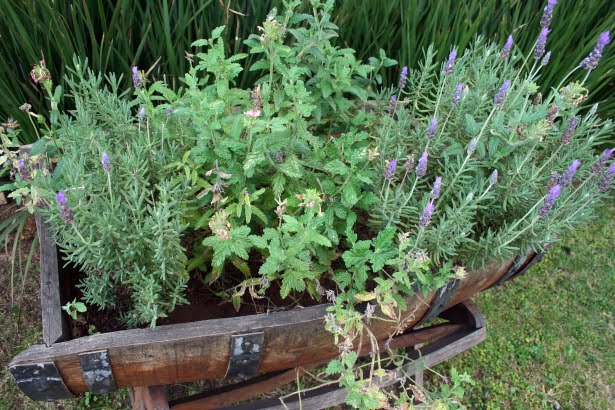 Iron plant container Rack
When we talk about less space then racks are the best option. They have 2 to 5 layers of plants to hold on it. You can get different design of racks as per your space in house.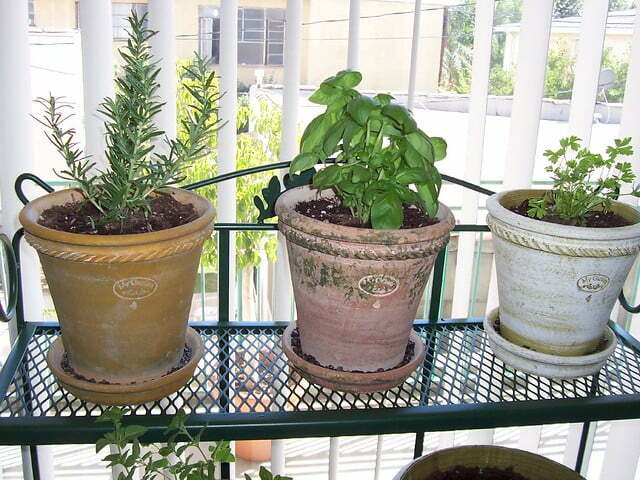 Wall Frame for herbs
That's another tricky idea to make at walls. These frame can be purchased from online platforms or you can make by yourself with little hard work.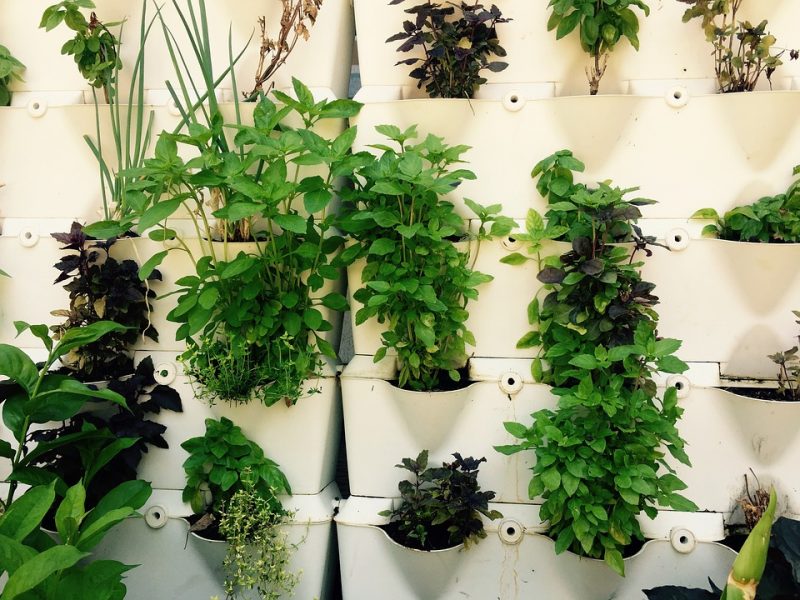 Outdoor small free space
Well, outdoor only require space. Get some container herbs and place them anywhere you get the space. Little shades will be helpful for herbs. You can change the location when ever you want. Close location to house where you walk or sit are best suited and beneficial as a gardener you want.