| | |
| --- | --- |
| Botanical Name | Phaseolus vulgaris |
| Plant Type | Vegetable |
| Family | Legume |
| Time to Plant | After frost |
| Soil Type | Sandy and silty loam |
| Soil Condition | Moderately rich and well-drained |
| Soil PH | 6 to 6.8 |
| Sun Exposure | Full sun light for max time |
| Ground Temperature | 60 to 80 degrees F |
| Water Supply | 1-1.5 inches of water/week |
| Organic Matter | Compost and manure |
| Fertilizers | Not much required |
Green bean is an annual plant (a plant which takes an entire year to complete its life cycle) belongs to legume family. People are cultivating this at least from 7000 years. In this guide, we will describe all possible steps which are needed to grow green beans. For example, what are the pivotal conditions for growing green beans? How to grow green beans from seeds? How to protect this valuable plant? We will also cover briefly different benefits and types of the green beans plant. Finally, you will have enough knowledge that how to plant green beans?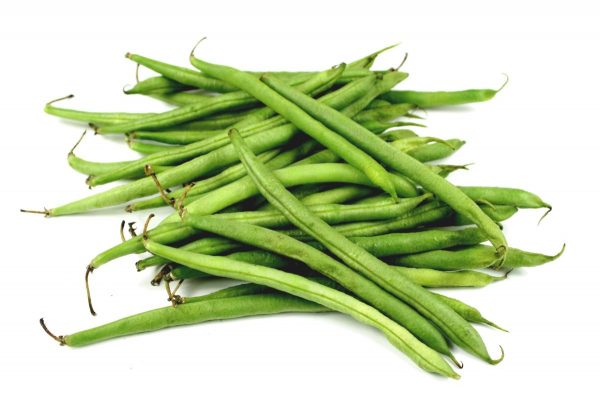 Most of the people grow green beans because they just like its taste and crunch. Even those who consider it as their favorite vegetables don't know how much beneficial is this plant. Divine has filled it with innumerable advantages.
Benefits of green beans
Green beans are a rich source of potassium, fiber and protein. These also contain good amount of zinc and iron. Similar like green tea, these contain anti-oxidants which strengthen heart, prevent from cancer and protect from diabetes. Green beans are the affluent source of vitamin C which defend you from infection and refine your immune system as well.
After being familiarized about the advantages of these green beans plant, do you want to grow your own green beans in your garden? If you are thinking that it's too much difficult then don't worry. We are going to make it extremely easy for you. We will cover every possible step here in this guide to assist you. You will learn complete detail about how to grow green beans?
Types of green beans
Before you move ahead, you must know all major types of green beans. There are four fundamental types of green beans. Even there are further different varieties within one type in which you can choose from your desired one.
Firstly, bush beans grow approximately two foot long. These are shorter beans that require no trellises. If you grow correctly, these stretches and lean on one another for support. These grow incredibly fast than any other type of beans. Contendor, Blue Lake and Provider are the most popular examples of bush beans.
Secondly, pool beans grow 8 to 10 foot high. Due to the height of these beans, these require trellis. However, majority people use teepees for growing green beans. Rattlesnake, Kentucky Wonder and Fortex are the example of pool beans.
Thirdly, runner beans are the considerable producers among all the types but these require great effort during harvesting green beans. Never hesitate to grow these beans just by thinking that these are difficult to harvest because on the other hand these have great production.
Lastly, yardlong beans are not most common type of beans. You can find these mostly in Chinese market. These require warm region to grow. Red Noodle is the most common type of yardlong beans.
Conditions for growing green beans
If you want to grow best green beans then you must have to be expert about all premier conditions for growing green beans. If you succeed in planting green beans at the best time which is suitable for growth of these green been then you will obtained ideal production. So for planting beans, knowledge for growing beans is crucial.
For planting green beans, temperature of the ground should be around 60 to 80 degrees Fahrenheit. For highest yield, grow green beans plant where beans can gain full sun light for maximum time. One more advantage of the full sun is, it keep the green beans plant dry and decrease the chances of disease.
Planting green beans on moderately rich and well-drained soil is excellent idea. To boost your production you must add well-rotted manure or compost into the soil. Green beans require at least 1 to 1.5 inches of water in a week. The pH of the soil should be 6 to 6.8 for best yield. These don't require much fertilizer.
When to grow green beans
You should plant green beans when the soil become warm and there exist no risk of frost. As we have described that these require direct sun light maximum for better production so you should make sure of this by choosing right time for planting green beans.
Growing green beans from seed
Different types of green beans plant require different plot allocation because of their growth size. Some types require more space than others. Use a trowel to dig a hole with 2 inches depth and it's better to drop 2 seeds with 2 cm apart from one another in every hole. Observe keenly both seedlings when they come out from the soil, leave the strong one and cut the weaker one for better production.
How to grow green beans
Till now you learnt about the various benefits of this beneficial plant and several types among green beans plant. We have learnt all basic steps that everyone should now for planting beans. Now let's target the main point of discussion which is: how to plant green beans?
Take the best seeds for planting green beans. If seed is best then undoubtedly, production will be phenomenal.
Prepare your soil which should be well-drained.
Add compost, well-rotted manure or any organic material for best yield.
Maintain the pH of the soil in between 6 to 6.8.
These plants don't require much fertilizer and are easily capable to maintain nitrogen by self.
Try to avoid indoor sowing the seed because transplantation can be difficult.
Wait for the right time, when right time come, don't delay. Immediately sow the seed.
Full fill all the upper mentioned condition for best outcomes.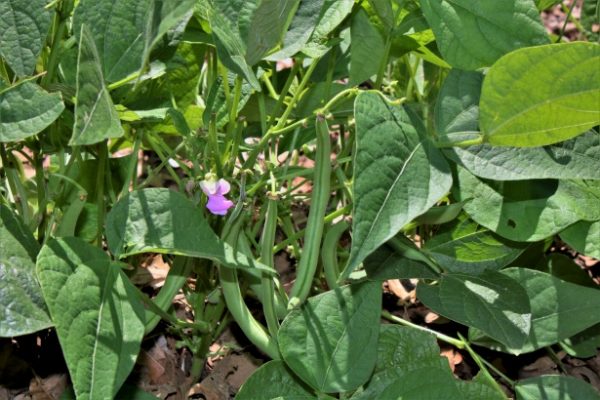 Green beans plant care
Never leave your crop after sowing. Care will reach you towards maximum growth. Follow these instruction to achieve your maximum growth.
Keep your soil moisty.
Water regularly otherwise beans will stop flowering and this will become the cause of incredible loss of your production.
Don't fertilize because these don't require it otherwise you will obtain few beans.
When to harvest green beans
Harvesting green beans is the final step you were waiting for. Now the time is over. Growing beans have been grown now. Fruit of your patience is ready now and it depends totally on your effort and time you give to this crop. Pick green beans before the seeds inside become fully developed. Look at the size of the beans, these will be thick and long as pencil probably, pick these. Repeat this every day. More you pick, more will grow. After harvesting beans, you can store these beans for 4 days probably.