| | |
| --- | --- |
| Botanical Name | Mentha |
| Plant Type | Herb |
| Family | Lamiaceae |
| Time to Plant | Spring or fall (Frost free) |
| Soil Type | Rich Soil |
| PH Level | 6.5 to 7.0 |
| Sun Exposure | Loves partial shades |
| Temperature | Temperature tolerant |
| Water Supply | Water frequently under Full sun |
| Organic Matter | Re |
| Fertilizers | |
| Used In | |
Mint is a perennial plant having soothing effects for the stomach belongs to Lamiaceae family. It has the best fragrance and flavor even during new growth. In this instructive guide, we will concisely describe all fundamental steps for growing perfect mint. We will try to answer the following question: which are the best conditions and essential requirements for place selection and soil preparation for maximum and qualitative growth? When should you plant mint? Step by step complete procedure on how to plant mint? How to grow mint and protect it from disease and climates effect for the healthiest yield. Process of harvesting mint will be covered here in this article as when and how to harvest mint?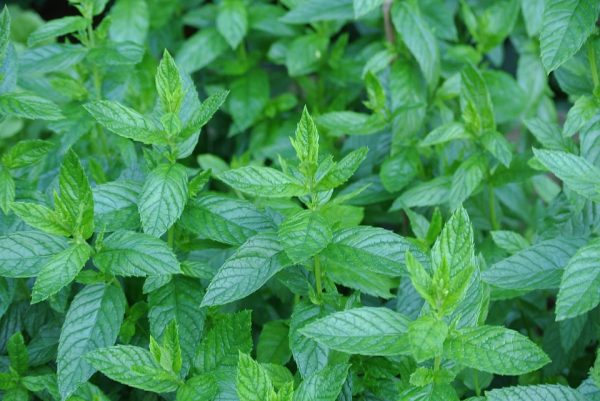 If you are a beginner gardener, then you must consider this crop for growing because it is most popular and easiest to grow. It doesn't require much care for growing. You will have to grow this once and then it spread incredibly fast and sometimes it becomes a nuisance. Don't worry about this because it's a really useful plant. If you are hesitating from planting mint, then it is not a big deal. We will describe in details the complete methodology for growing mint that how to grow mint? Let's start learning different crucial conditions for planting mint.
Conditions for growing mint
First and foremost step toward best production of mint is to choose the best suitable conditions for growing mint. Every gardener knows the importance of suitable conditions. If you succeeded to sow your crop during the best required time span, then you will obtain exemplary crop. Unluckily, if you fail, then you will obtain the poor quality of your crop. To obtain the tastiest crop, always keep in mind all these conditions and try to grow your crop accordingly.
There is almost nothing which is necessary for planting mint. Just give it moisture and rich soil for best growth. The amazing factory for planting mint is, it is easy to grow but hard to kill. Don't consider me insane. It's a fact that if you let it grow without checking for overgrowth, it will take over your entire garden with lush and green leaves. Isn't it surprising?
It doesn't require much but it loves partial shades. However, you can grow it in full sun but you will have to water it frequently. So it's better for you to grow it in partial shades. It is incredibly temperature tolerant. Even it can grow in much cooler regions and in hot climates as well.
Mint plant prefers rich soil with somewhat acidic pH in 6.5 to 7.0 range. Furthermore, if you add organic compound like compost and manure, then it will grow insanely. Try to give it frequent water and it's a real need of this. However, it doesn't require much water so while growing mint, don't use soggy soil.
When to plant mint?
Mint is one of the easiest herbs to grow. Planting mint doesn't depend upon the exact time span. The ideal time for its growth is in spring or fall in a region which is free from frost. Never ever think how to plant, when to plant while planting mint. You should only think about how to stop its root from spreading vastly underground.
How to plant mint?
So far, you have learned basic information about mint. Now you are familiarized with all basic and fundamental requirements and conditions for growing mint. Let's move toward our central point of discussion which is how to plant mint?
First of all, try to choose a place where it can have slightly sunlight.
Although it doesn't require soil preparation, but for its better growth, you should prepare the soil with an effective amount of organic material like well-rotted compost and manure.
Whenever plant it, you should know how to stop its root from spreading. This is the only issue you will face after planting mint. So try to choose a place where either you can control its root growth or let them grow.
Mint is considerably difficult to grow from seeds. Go to your nearby place having a pre-existing mint plant. Cut a sprig having 4 inches long which is capable to grow new branches.
Take a jar and filled it with water. Now dip this newly obtained branch into the water. Keep replacing the water to prevent it from rotting.
Almost within a week, it will grow some roots having a white color. Wait at least one more week for the decent development of roots.
If you are unable to find sprig, then go to the nursery beside your home and obtain seedlings of the mint.
Even you can take a runner (a long stem capable to grow its own roots) and transplant it to obtain fully growing mint.
After 2 to 3 weeks, you can plant your own prepared sprig just 6 inches below the soil.
If it's not growing well, then you can fertilize it a bit.
It requires frequent water. For best and instant growth you should water it consistently.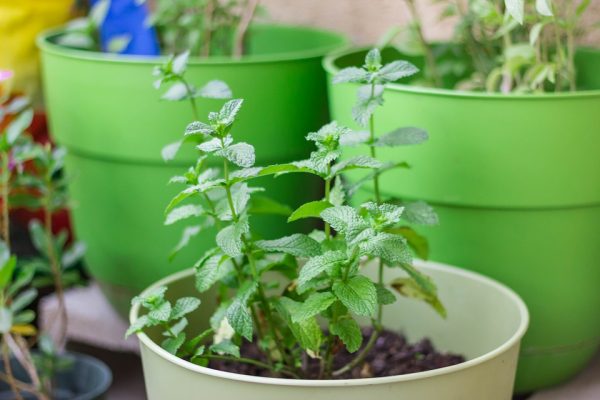 How to grow mint and care of this plant?
Unlike other crops, mint doesn't require much care. Just water it regularly and keep the soil moist as much as possible. At the start, mint will establish itself and looked like lush green, well-mannered and upright clumps. After that, it will start spreading its root and just in a few weeks, 1 plant will be converted into a complete forest. Don't worry about this. Mint has very shallow roots whenever you feel nuisance just uproot them. You can also block their roots from spreading by using any hard physical structure like wall or container. If you have a small garden then you should grow it in a container and it's a better way to prevent it from sprawling. Mint is a good competitor and can compete with other plants for its required compounds.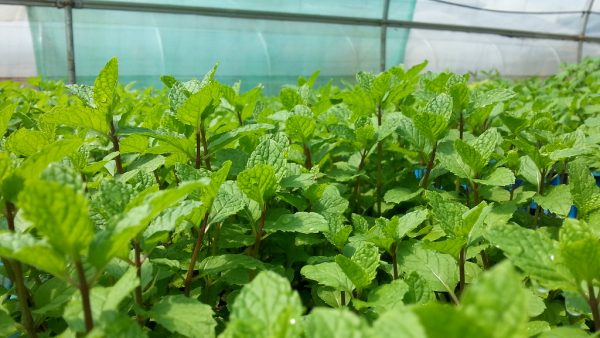 When and how to harvest mint?
Harvesting mint is very easy. There is no specific time to harvest mint. You can start harvesting mint whenever you want. Try to harvest newly leaves because new leaves have the best flavor. You can store them in fresh water for a few days.