Spinach -a leafy green vegetable- has a lot of benefits. It belongs to beet family. We will describe in details how to grow spinach? Condition for growing the spinach. When to plant the spinach? When and how to harvest the Spinach?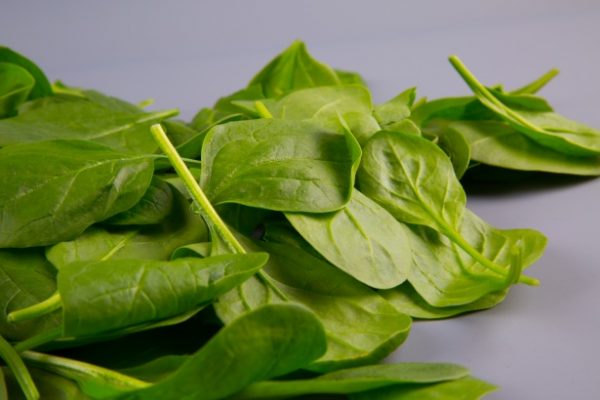 Why you should grow spinach?
There are lot of benefits to grow the spinach plant. It is stuffed with antioxidants, nutrients and considered to be very healthy. It is flavorful either you can use it as a salad or in other dishes. Spinach plant is a great source of vitamin and minerals. It increases eye health and prevent from cancer as well.
Now you are definitely thinking about the utilization of this plant. Either you want to buy it or want to grow it by your own if you have interest in gardening. Now the question is: How to grow the spinach? It's not that difficult to grow it by your own.
So growing spinach is a great idea. Whenever you think about how to grow spinach, always think about the type you want to grow and which is suitable for you to grow. Spinach has various types. There is savoy leaf Spinach, crinkled leaf spinach and plain leaf spinach. All are delightful and have taste in their own way. Choose the variety whatever you want.
Conditions for growing spinach
It is better to use fresh seeds every year when growing spinach from seeds because spinach seeds doesn't reserve well for long term usage. For best growth, loosen the soil from half to one feet deep before plating because spinach plant have deep taproot. Spinach grows ideal in cool fall environment and nitrogen rich soil.
It's little bit tricky to induce the seed of spinach to germinate usually in hot conditions. In this condition, rate of germination drops down to 50% approximately so it should be seeded heavily. In hot climates, water it frequently, -even twice per day. It will keep the soil cool. In warm climates, grow Spanish under the shelter of tall crops like beans or corn.
One thing during spinach planting phase you will love definitely is that you don't need to fertilize the soil before planting. Spinach plant doesn't require it all. You can even grow it perfectly without it. You will learn about how to grow spinach plant in details.
Growing spinach from seed
For best production of the spinach, you must select optimum seeds. When growing spinach from seeds, it's preferable to use fresh seed. Fresh seed will grow ideal spinach. Sow the seeds half inch deep and 11 to 15 seeds per foot of rows for best spinach growth. After germination when plant become at least one inch taller, make gap of 2-4 inches between spinach to avoid crowding. Make rows 2 to 4 inches apart from each other. If the climates is not immensely cold, it will take five to nine days for germination.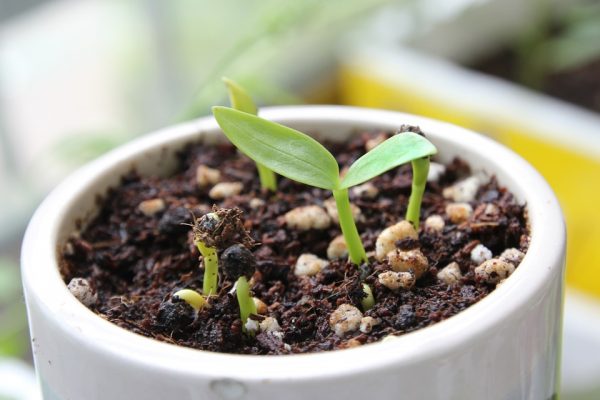 When to plant Spinach
Grow the spinach plant early in the spring and it's the best time for its growth. Otherwise you can grow spinach entire winter by utilizing the heavyweight row covers or cold frame. In colder region, try to plant it in fall and protect it from winter for a spring harvest. Try to plant it in Feb so that to harvest in Mar in those region where soil doesn't freeze. Always make sure to protect spinach plant form frost, winter and very hot climate. To protect it from winter and hot climate use different shelter frame.
How to grow spinach
After discussing a lot about spinach plant, let's know how to grow spinach plant?
Choose a suitable place to plant spinach and drained the soil very well.
Make sure to have full sun to light shade there.
It's better to prepare soil one week before planting the spinach.
Sow the seed ½ to 1-inch deep.
12 seeds per foot are enough growth.
Make rows 2 to 4 inch apart from each other.
Water the newly planted seeds very well.
If climate is hot, water the seeds 2 time per day.
Normally it will take 5 to 9 days for germinations.
How to care spinach?
When you know about how to grow spinach then you must know about how to care your spinach plant. For ideal production you should care your spinach plant as follow:
There is no need to fertilize the spinach. You can fertilize it only when growth is slow.
Water it regularly.
Cultivation is not needed except thinning to prevent from damaging the roots.
Keep soil moist.
Prevent it from hot climate.
It can survive in frosty climate and at very low temperature even below down to -9 degree C.
To prevent it from sun light, sow it under the shadow of tall crops like beans or corns.
Troubleshooting spinach plant
Spinach plants grow in cool weather, so mostly pests are not a problem. Leafminer larvae can produce tan patches inside the leaves and damage the spinach plant. Preventing from these larvae, keep your crop covered by using floating row cover. Eradicate and destroy affected leaves. It will prevent to covert larvae into adult flies for further affecting the crop.
When to harvest Spinach
It's totally depends on growth of spinach. If you want to make salad from spinach leaves then you should pick baby leaves. Fresh and young spinach leaves make delicious salad. It doesn't take much time to reach its required growth. You can notice full growth by its leaves size. It will take not more than eight weeks probably. Once you see five or more than five leaves on a plant with full growth, you should proceed and begin spinach harvesting.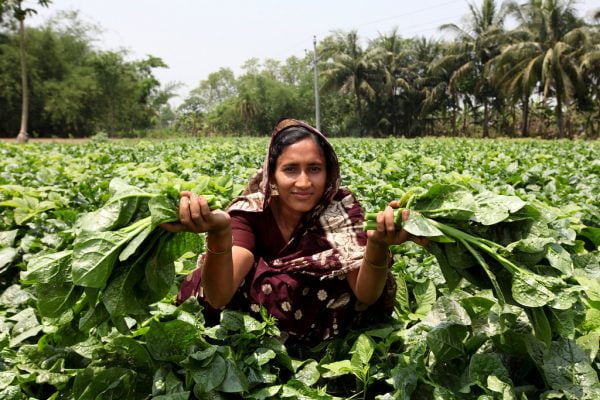 How to harvest spinach
You can start harvesting spinach from every plant in 6 to 8 weeks. Whenever try to harvest the spinach plant, start from outer leaves. It will enlarge the plant's productivity and inner baby leaves will grow beautifully. At the first sign of bolting, you can harvest the entire crop. Take a sharp knife or even you can use a pair of scissors and cut the main stem just above the soil surface.