Soil type is important to know before gardening. There are three textures including sand, silt and clay. These are the minerals derived from the rocks. Soil texture measuring will tell the percentage of each group particles. It is simple and easy. It can be performed in the field without any technical tool or chemicals.
After measuring, gardeners will be able to add lacked group of particles in the land. That is the best technique to get the good garden. In fact, a healthy soil is the way to healthy garden. Loam soil type is the best texture for garden. That can be made after measuring the soil type.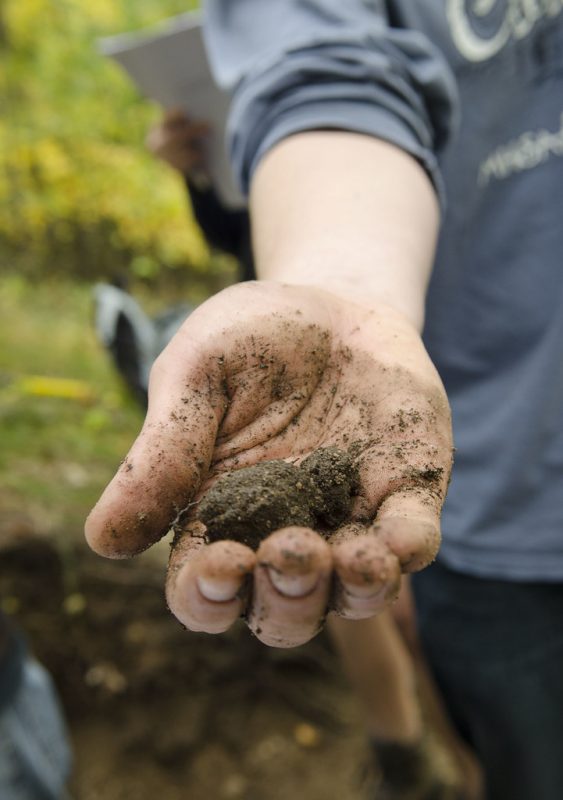 Now lets get started with the simple soil texture measuring method.
First Step – Soil texture finding:
Select the place to get the sample soil. That should be the land where you will plant the garden.
Second Step – Requirements:
You will need glass jar with cover on the top. That jar should be made of glass to see the soil clearly from outside. Get some clean water. A detergent is also required for this process.
Third Step:
Now take the soil from the selected area and put it into the jar. Fill the 1/3 of jar with soil.
Fourth Step:
Fill the jar with clean water. And put one tablespoon of detergent in the jar. Now close the jar with cover.
Fifth Step:
Shake the jar for some time until soil is completely mixed with the water. Now keep the jar in the safe place for 12 to 20 hours. After that you will see the results in different layers.
Results:
After hours of wait, there will be three layers of soil particles. If the sand particles are high in percentage then the soil is sandy. Sand is at the bottom of the jar. And this has clean water with no soil mixture. If the silt particles have greater percentage then it is silty soil. Silt is in the center of sand and clay.
If the clay particles have big layer then it is clay soil. It is on the top of other layers. Water remain dusty and there is a ring of dust layer on the sides of jar.
The best soil type is when there are sand, silt and clay with the equal quantity of layer. It is the Loam soil type. Water would be dusty.
You need to measure the texture and then add the particles which lacks. Its the technique to make the loam soil. Loam soil is best for garden growth and agriculture productions.