Celery plant -a long-season vegetable usually grown in both fall and spring as well- belongs to parsley family. In this guide, we will briefly express all the essentials for growing celery plant in your garden. We will report how to grow celery plant? Which are the best conditions that match with perfect requirements for growing celery ideally. How to plant celery with best production? Where and when to plant celery? Best possible way of protection for this celery pant. When and how to harvest celery? Furthermore, at start we will explain few advantages and types to build up your interest.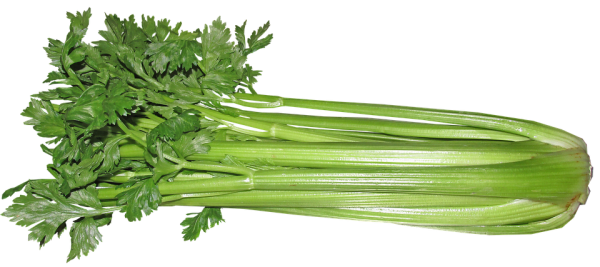 Most of the people don't grow celery plant just because they think that it is difficult to grow this plant. Even those who grow this plant don't have enough knowledge about how much advantageous is this plant. Let's have a look on the few most important benefits of planting celery plant.
Benefits of celery
As we all know, life has become too much hectic. So meanwhile, fast food has become the essential part of our lives. It is a fact that these have incredibly negative affect on our body and disturb our digestive system. Luckily, celery plant contains soluble and insoluble fibers which support our digestive system and keep it regular. Furthermore, these are the substantial source of Vitamins A, K and C and lots of useful mineral as well.
After recognizing these advantages of celery plant, you most probably want to grow this by your own. However, there could be a reason that is maybe stopping you to move toward growing celery. It is a most common myth that it's challenging process to plant celery for inexperienced gardeners and only knowledgeable gardeners can grow it. If you have will for planting celery, we will elaborate every possible phase to assist you. You will learn thoroughly about how to grow celery?
Types of celery
There are different types of celery plant available for utilization. Among all, these 3 types are very famous.
Leafy celery is the first type having aromatic leaves and thin stalk. Both seeds and leaves are used to produce best flavor and aroma while cooking foods.
Celeriac celery have large roots and mostly harvested for cooking but raw leaves can be eaten without cooking. Giant Prague, Diamant and Mentor are the most common varieties of this type.
Green or Pascal celery is the utmost common type of celery in the USA. It takes almost 130 days to get ready and for harvesting it.
There are other varieties available for celery. Celery stalks, self-balancing and golden are other varieties available in the market.
Conditions for growing celery
If you want to grow quintessential celery plant then you must learn all fundamental conditions to grow celery. If you are planting celery at the best time which is amazingly suitable for the development of celery then you will attain exemplary crop. For best output, knowledge about condition and requirement climacteric step.
Long-growing season (130 to 140 days of cool weather most probably) is required for growing celery. Celery is not heat tolerant. High temperature affects the production of celery so try to avoid these from hot climate. Try to maintain the pH scale from 6 to 6.5.
To acquire maximum possible yield, your soil should be rich and well-drained. Additionally, for boosting your production, take well-rotted manure or compost and mix entirely with the soil. You must fertile the soil because for obtaining best growth, fertilized during it growth period. Roots of the celery are shallow so nutrients should be at the top of the soil.
These require unstoppable water supply. Its mean soil must contains water constantly otherwise production will be affected and you will obtains non-crunchy and flavorless celery. You can face difficulty during transplanting because it's hard to find transplant so always be ready to sow seeds.
When and where to grow celery?
Mostly, in south, celery is taken as winter crop and in north, it is taken as a summer crop. Approximately, 10 to 12 weeks before starting the average last frost, sow the seed indoors for the winter or spring crop. To acquire the best yield in summer, sow the seed nearly 10 to 12 weeks before starting the average autumn frost.
How to grow celery?
As for now, you have learnt various benefits and several varieties of this gainful celery plant. We have elaborated best suitable time and all the elementary requirements that are needed for planting celery plant. Now here in this section, we are going to explain the pivotal point of our discussion that is: how to plant celery?
Choose best season either summer or winter to grow your celery.
Before planting, prepare the land by adding organic compost.
It's better to soak your seed in warm water. By doing so, germination time will be decrease.
Sow the seeds indoor to avoid warm climate.
Don't cover the seeds with soil, it will further reduce germination time (1 week approximately).
Water regularly and soil don't get dry.
Before transplanting outdoor, reduce water slightly.
When the plants become 2 inches tall, and outdoor temperature of the soil reduces to 50 degrees then transplant them.
You should transplant seedlings 8 to 10 inches apart.
You can sow directly outdoor if climates match with suitable requirements.
When sowing directly, sow the seeds ¼ inch deep.
Add the mulch into the soil after they become 6 inches tall.
Water directly after planting.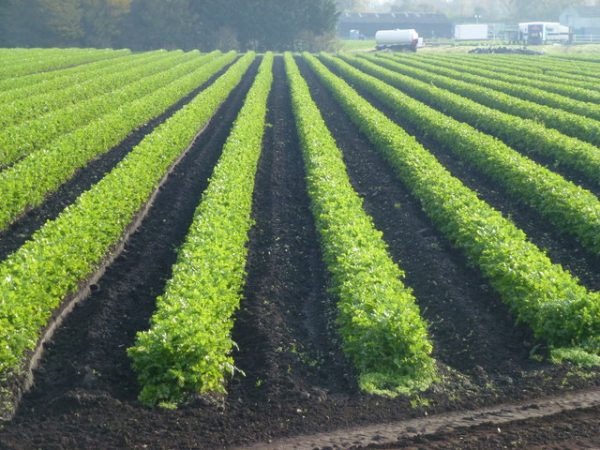 Celery plant care
It's not only enough to choose best suitable condition for planting celery and then grow these. After growing celery, you should care your crop this will give you maximum output. Follow these precaution and achieve you maximum growth level.
These require consistent supply of water. So never let the soil dry.
Fertility of soil is mediatory here. Don't overlook it.
Keep them weeded regularly but be careful celery has shallow roots.
It can tolerate light frost but not heavy or consecutive frost. Keep them save from frost.
When to harvest celery
Keep caring your crop until harvesting celery. You can pick celery even at young stage. Young celery has good taste as the mature one. You can start harvesting celery when stalks reaches about 8 inches tall. You can store celery for many weeks.